Fresh Asparagus and Chicken Casserole
Silirat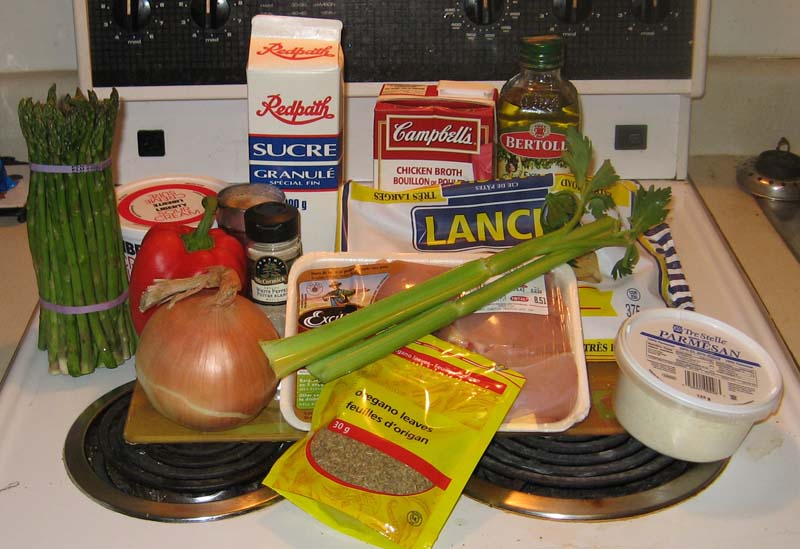 1 (8 ounce) package egg noodles

1 1/3 tablespoons olive oil

1 onion, chopped

1 cup chopped, cooked chicken meat

1 red bell pepper, chopped

2 stalks celery, chopped

1 cup chicken stock

1 1/2 cups sour cream

1/2 teaspoon dried oregano

1 pound fresh asparagus, trimmed and cut into 2 inch pieces

8 tablespoons grated Parmesan cheese, divided
Our starring cast, including sugar, who is only hyere because it is a press whore.
Chop the onion, celery, red bell pepper, and the cooked chicken. Cook the noodles in salted water until el danté. Rinse with cold water and then drain.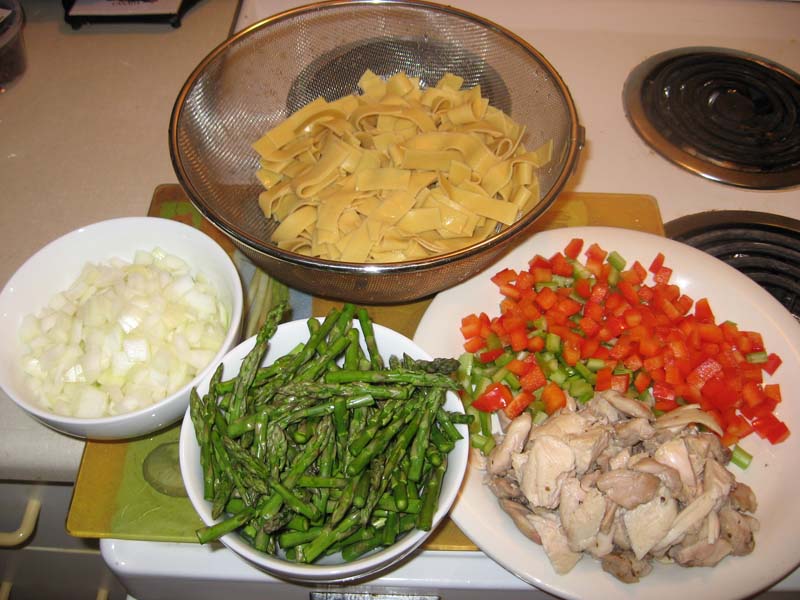 Heat the oil olive over medium heat. Add the onions a cook until translucent (about 5 minutes) Stir often.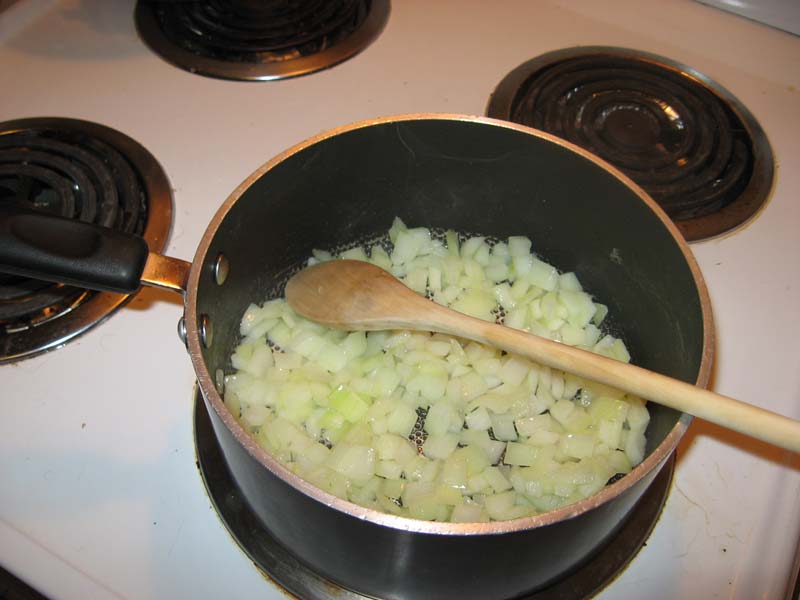 Add the chicken, celery red pepper and chicken stock. Bring to a boil and then simmer for 5 minutes.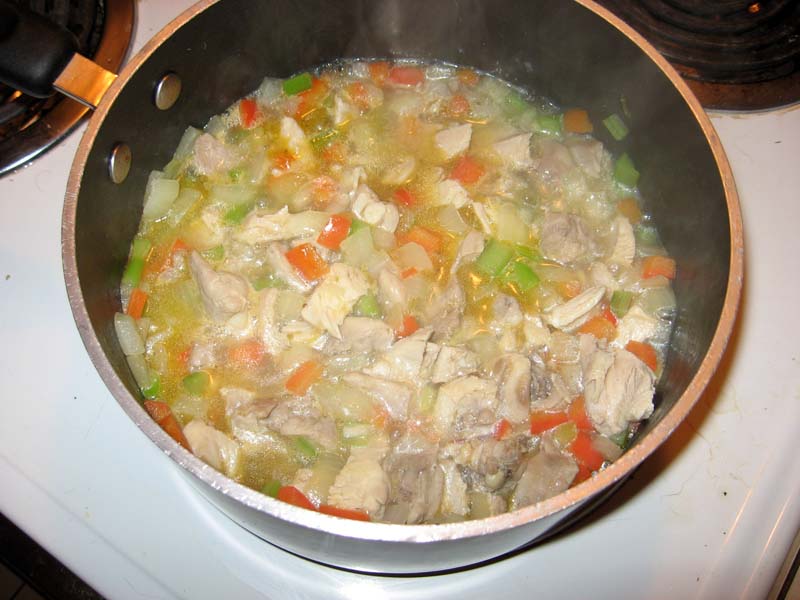 Stir in the sour cream and oregano.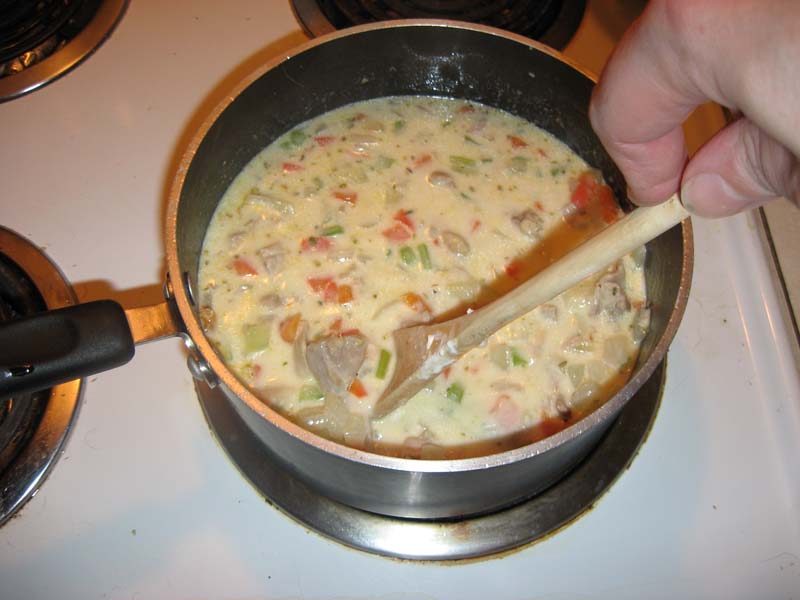 Spread half the chicken mixture on the bottom of a grease caserole dish. Spread the asparagus evenly on top.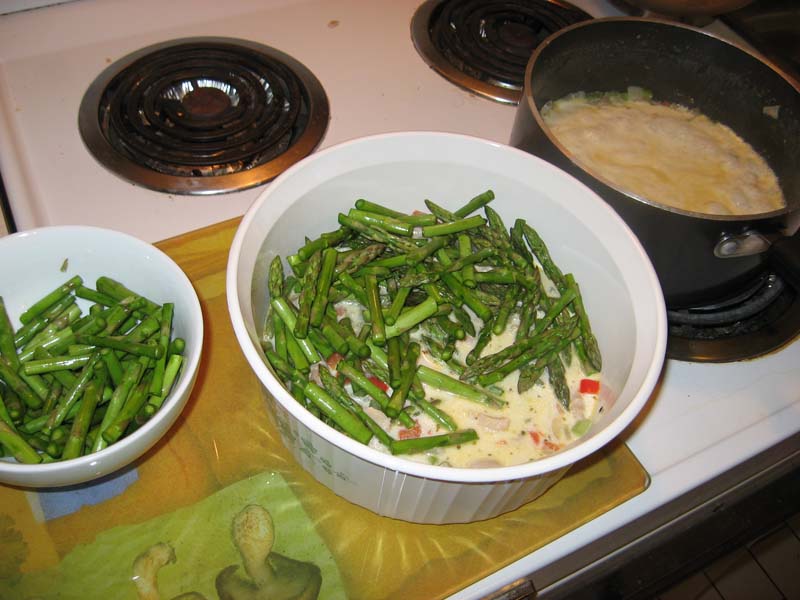 Lay the noodles on top of the asparagus and then layer over the rest of the chicken mixture.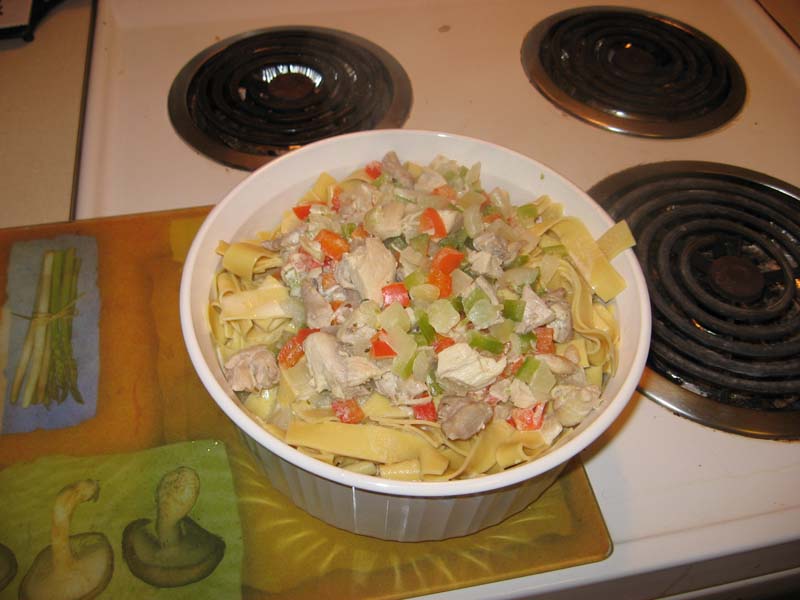 Gently dust with the parmesan cheese.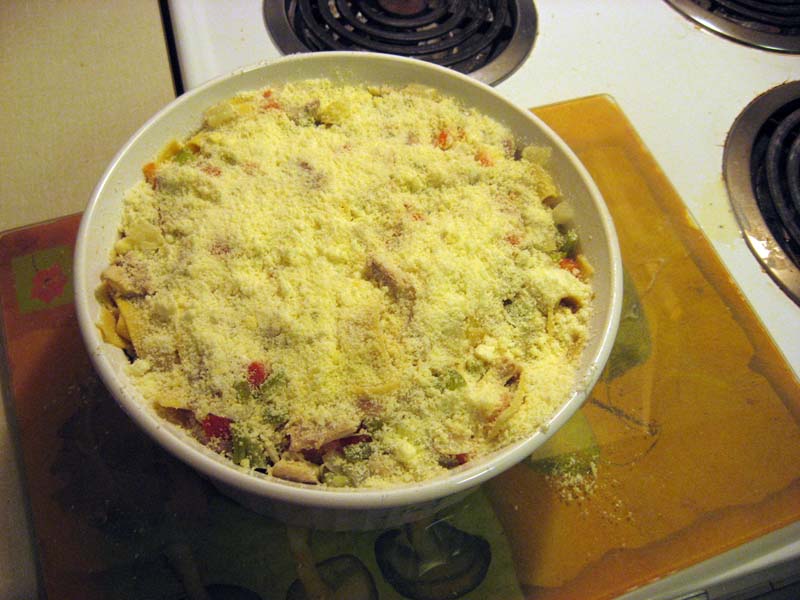 Pop into an oven pre-heated to 350 degress for 30 minutes and await for the yumminess. 30 minutes later...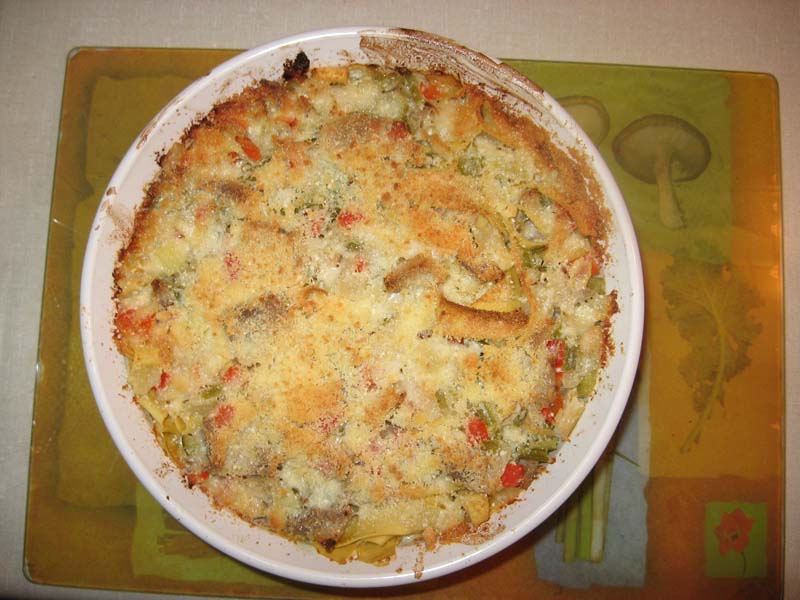 Not entirely happy with it... way too juicy. I'd drastically reduce the amount of chicken stock. Maybe reduce it by half. It was delicious, though. Asparagus turned out perfect. Your suggestion is already on my 'to-do' list, Bibble.